bankers will take $5 trillion from american economy over the coming decade – boing boing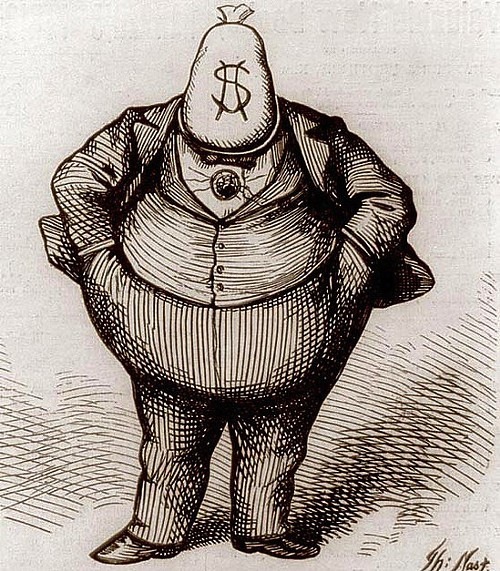 Tags
finance
boingboing
banking
money
item 14578
Comments
---
C says
seth 2011-09-06 14:08:28

15478
C 2011-09-06 13:16:02

15478
So it is in vogue to beat up on BIG Banking. Where do they get their profit?

Next time i see a good analysis of the revenue stream of our largest financial organizations i'll post it here.

I'd go retrieve some from the net now, but i suspect that i would just get more content free partisan comments from you like "So it is in vogue to beat up on BIG Banking". So what is the use?

Yeah, I would go look for some myself, but what's the use trying to investigate a partisan jab at banking which has no substance except innuendo, eh? Obama talking points is trying to gin up a cause to blame the banks for his failed economic policy. He's going to blame the tea party for no jobs & going to declare the wars are over so he can hand some raw meat to his lefty buddies. The big question in my mind is what is he going to do if Israel is attacked by surrogates of Iran? -the topic shift being the red herring of the word "partisan".

---
C says
---
Seth says
C 2011-09-05 14:48:51

15478
Sounds like bs & boing doesn't make any sense. They charge interest on money they loan. I don't see how they are taking money out of the economy. Need something more authoritative than the cartoon to do that.
Take a look at where banks like Bank of America, Citi, and some other big financial institutions like Lehman Brothers actually get their revinue ... it might surprise you. Bank fees and squeeze on every credit card transaction has become a biggie. I don't have any problem with intereste charged on a legitimate investment ... but that is not what i am talking about.

---
Seth says
Note that if the 5 trillion quoted in the about article is accurate, (and it may well not be), then the amount of money "sucked" our of the American economy going directly into the bank accounts of financial industry executives approaches our national debt. The question is, what did we get for that? Did we get professional expert assessment and analysis of where capital is best invested?

---
Seth says
Mark, i'm actually looking for informed dialouge on this particular subject, not in arguing politics with you. I will use this item to collect informed articles and dialogue about the financial industry ... like
this
or
that
. You can put informed articles or dialogue her too, but don't expect to argue in the usual rwg manner and certainly not about obama or right wing politics. This is about systemic problems (ills) with the financial industry ... that, and that alone.
---
C says
Start out with a bad premise & you get shit for truth!
---
Mark de LA says
Government took 15.2 trillion $$$ out of the economy & really can't tell you where it all went. Now they are inflating the currency to take out even more.
(
Pssstt.... that's why the price of oil & gasoline are getting higher every day now! It's not the supply ... don't tell anyone.)
---
See Also