Drums of War on Syria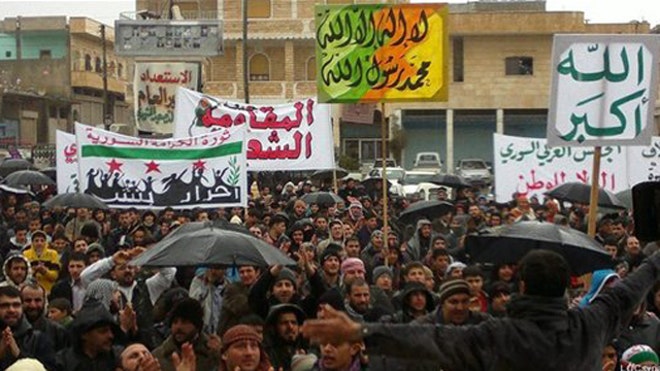 This has been
going on a long time since
the so-called Arab Spring - only in this case no external intervention has happened except Iran continues to ship them arms. Recently it looks like
Al Queda is in Syria
as well.
SYRIAN FORCES FIRE ON FUNERAL PROCESSION...
Protesters Fill Streets in Damascus...
REPORT: US sends in drones...
The item on Drums of War in Iran is getting quite full - 118 comments as of this moment. This item is to conver Iran's proxy war in Syria even though the two may be connected in many ways.
Tags
syria
al queda
iran
drums of war
drums of war syria
item 4240
syria newsfront
Comments
---
---
---
---
---
---
---
---
---
---
---
---
---
---
---
---
---
---
---
---
---
---
---
---
---
---
---
---
---
---
---
---
---
---
---
---
---
---
---
---
---
---
---
---
---
---
---
---
---
---
See Also