Main$tream of P - Propaganda
Politico
: ...
The controversy started with an interview co-conducted by Chris Hughes, a former Obama supporter and now publisher of The New Republic. The government created the content (the photo), released it on its terms (Twitter) and then used Twitter again to stoke stories about conservatives who didn't believe Obama ever shot a gun in the first place.
"The people you need to participate in the process are not always the people hitting 'refresh' on news websites," said Jen Psaki, the Obama campaign's traveling press secretary, who last week was appointed the State Department spokeswoman. "The goal is not to satisfy the requester, but doing what is necessary to get into people's homes and communicate your agenda to the American people."
... explains the M$M power these days as diminishing but for the tag line on the story it explains
this item
as well.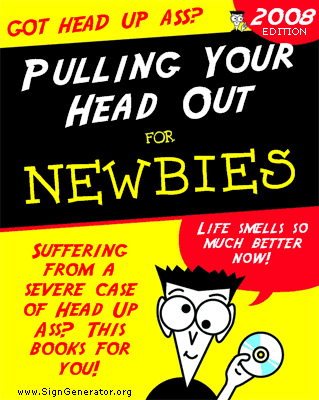 Some need the 2012 edition they still have it up there!
Tags
obama shoots
media
m$m
blame media
Comments
---
Mark de LA says
seth 2013-02-19 14:29:46

16428
it might be fun to put this "story" into a bit more context ...
source:
mother jones
At the same time, the reporters interviewed for this piece seem to be weirdly upset over the fact that the Obama White House uses Twitter and Facebook and releases lots of its own photos. Why is this a problem? It's 2013, guys. Why shouldn't a president communicate with the public using whatever mediums the public
happens to consume? Over the past century, that's evolved from whistle-stop tours to radio to TV to Facebook, but so what? Why should reporters be unhappy about this?
...

the thing is ... ladies and gentelmen ... no president will ever get elected ... ever again ... without having a mastery of his message in the media. Since he is president, therefore he controls his message in the media. There is no evil intent whatsoever. There is no head up the ass ... there is just a changing world.
Yep, unchallenged propaganda or agitprop is all Obama needs the electorate to get.
He manages to avoid most challenging questions like the real details on Benghazi, Fast & Furious, why 5.5 trillion$$$ is not enough to restart an economy nor why he is riding Congress so hard about the sequester when he himself came up with the idea.
It is not that He is so good it is that the Main $tream P is AWOL in terms of asking the right questions. If it were Bush there would be all kinds of special investigators & wall to wall on some of these items.
---
See Also