Black Friday
source:
Wikipedia Black Friday 1869
During the
reconstruction era
after the
American Civil War
, the
United States government
issued a large amount of public debt to finance construction. It was generally believed that the U.S. Government would buy back the "
greenbacks
" with gold. In 1869, a group of speculators, headed by
James Fisk
and
Jay Gould
, sought to profit from this by cornering the gold market. Gould and Fisk first recruited Grant's brother-in-law, a financier named
Abel Corbin
. They used Corbin to get close to Grant in social situations, where they would argue against government sale of gold, and Corbin would support their arguments. Corbin convinced Grant to appoint General
Daniel Butterfield
as assistant
Treasurer
of the United States. Butterfield agreed to tip the men off when the government intended to sell gold.
In the late summer of 1869, Gould began buying large amounts of gold. He never sold this gold. This caused prices to rise and stocks to plummet.[
citation needed
] After Grant realized what had happened, the federal government sold $4 million in gold. On September 20, 1869, Gould and Fisk started hoarding gold, driving the price higher. On September 24 the premium on a gold
Double Eagle
(representing 0.9675 troy ounces (30.09 g) of gold bullion at $20) was 30 percent higher than when Grant took office. But when the government gold hit the market, the premium plummeted within minutes. Investors scrambled to sell their holdings, and many of them, including Corbin, were ruined.
...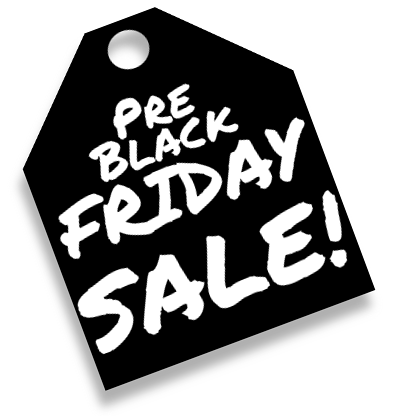 ... my paragraph for the newsletter.
Strangely enough the term "Black Friday" goes back to 1869 when Ulysses S. Grant issued a huge amount of public debt backed by gold to finance reconstruction. But manipulators tried to corner the market on gold. Unfortunately after Grant sold $4 million in gold buillon, stocks crashed on that black Friday. The fiasco was started a Congressional investigation that scandalized the rest of Grant's administration.

Today shoppers swarm the malls of America on the Friday after Thanksgiving causing traffic jams and general violence. But why wait for that fiasco? Here is a coupon that you can use right now to start your Christmas shopping.
Tags
speaktomecatalog.com
newsletter topic
Comments
---
Seth says
...
well it's
amazon's website ... so i guess they can lie if the want
er, ... $9.99 + 3.98 = $13.97 which is the second best Price+Shipping
This film dramatizes the Black Friday stock market crash of 1869
... the first known use of the term "
black Friday
".
---
See Also