A chance for more divisions - Micro-agressionism - The Race card in disguise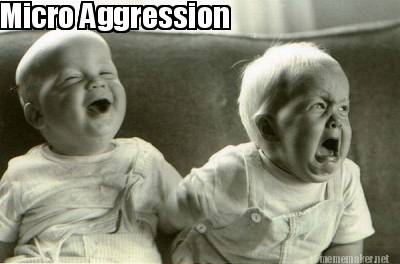 Tags
micro-aggression
microaggression
item 19068
leftist brain damage
rush limbaugh
trump
Comments
---
Mark de LA says
As an aside so as not waste another item here it is for the LIBS
https://goo.gl/AT3Mx0
Trump Derangement Syndrome - drives M$M & the liberals NUTS
---
Mark de LA says
seth 2015-11-24 17:31:26

19068
It's kewl to identify with this maligned being called a deranged lib.
Nice going Limbaugh ... Trump certainly vibrates to your drummer, mark too.
Me, I go with harmonics which feel sustainable when rubbed on each others skin.

Incidentally i think I summed it up nicely last night. If there are enough ass holes in America who's fear can be whipped to a fevered pitch, we will end up testing this egomaniac's stories. Denise still doesn't believe it ... we will, however, see ... it might even be interesting ... like Germany in the 30s ... but who knows, maybe Trump is just saying whatever will get himself elected ... what he might do after that is anybody's guess ... but not me, i'm not voting for him.

Deranged indeed!
---
Mark de LA says
Bozo succumbed to asshole derangement - take the meds! take the meds quickly - may be fatal & you regurgitate & continuously keep swallowing your own shit!
---
See Also