The Race Card is Poison
Drink or Eat or go down on it at your own Risk!
Racism which affects the brain – closes the mind & turns off the ears & is
HOPELESS & CHANGELESS!


Tags
race card
racism
Comments
---
Mark de LA says
Celebrate your race – fine ! Celebrate your human being – even better!
celebrate (v.)
mid-15c., originally of the Mass, from Latin celebratus "much-frequented; kept solemn; famous," past participle of celebrare
"assemble to honor," also "to publish; sing praises of; practice often,"
originally "to frequent in great numbers," from celeber "frequented, populous, crowded;" with transferred senses of "well-attended; famous; often-repeated." Related:
Celebrated
; celebrating.
---
Seth says
well the oppression didn't end in 1864, and you are not in a postilion to have experienced what it feels like to be black in situations in America. Believing that it is all just "hearsy, spin, story, fantasy, & politics" justifies your stance to yourself. But how true do you think that feels to blacks who actually have been in those situations?
---
Seth says"oppression"
did not end in 1864. ← fact. it has just gotten more subtle as the fight for parity has evolved. people living today still experience this oppression. you don't experience it, because you are not there. some day, when we have outgrown racism, no one will experience oppression, then, when that time arrives, your beliefs above will be justified "at last". See "
I have a dream
" Martin Luther King, 1963.
---
Seth says
Well the story you tell in your first three sentences is, i can suppose, just as good as any other. But then you go wiggy and talk about me in a way that even you must know in your heart does not work for me. Now I can rationalize that as some kind of automatic mirroring response, like for example calling others wrong being wrong, and calling others racist, being racist. Then i can hear it as some funny kind of ego shit. I don't really like to hear that happen at fastblogit, because it doesn't get us any closer to a useful story … for example like MLK's I have a dream speech.

So there could be a story inside that funny stuff you ended with … i don't know … if you factored the ego transaction out of it, maybe i could hear it too.
---
Mark de LA says
This kind of shit will help, eh?
(
*
) rub a sore until it bleeds then put a tight tourniquet on it until the limb falls off. Then cry WOOPS!
Slavery ended
April 8, 1864
, nobody alive is 152 years 3 months & 8 days old to remember it;
either master or slave
. That would have been ~ 7
generations
ago. What exists today is hearsay, spin, story, rumor, fantasy & politics.
None are alive – did you fuck that up in your reading?
Oppression is the story you make up. Not everyone is equal in abilities, wealth, happiness etc. Equality is in the domain of human rights not necessarily vocation or any domain involving money; not necessarily in the domain of freedom of experience. If you want to suck up that poison of race – more power to you – how absurd preaching to others while being white – maybe you hate yourself etc. Maybe you hate your father. Enjoy whatever it is. I'll not drink your poison. (
Kool-aid
) & the People's Temple
---
---
Mark de LA says
The poison continues to spread: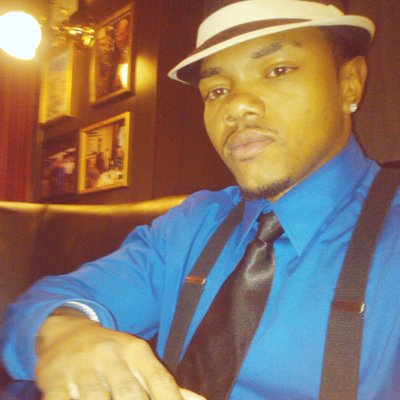 Baton Rouge Shooter Gavin Long Was Nation Of Islam Member...
Railed Against 'Crackers' On YOUTUBE...
'100% Of Revolutions Successful Through Bloodshed'...
'More white people believe in ghost than believe in racism'...
Killer left online trail...
---
Mark de LA says
Obama should admit
HIS OWN FAILURES first!
---
See Also