The Merry Go Round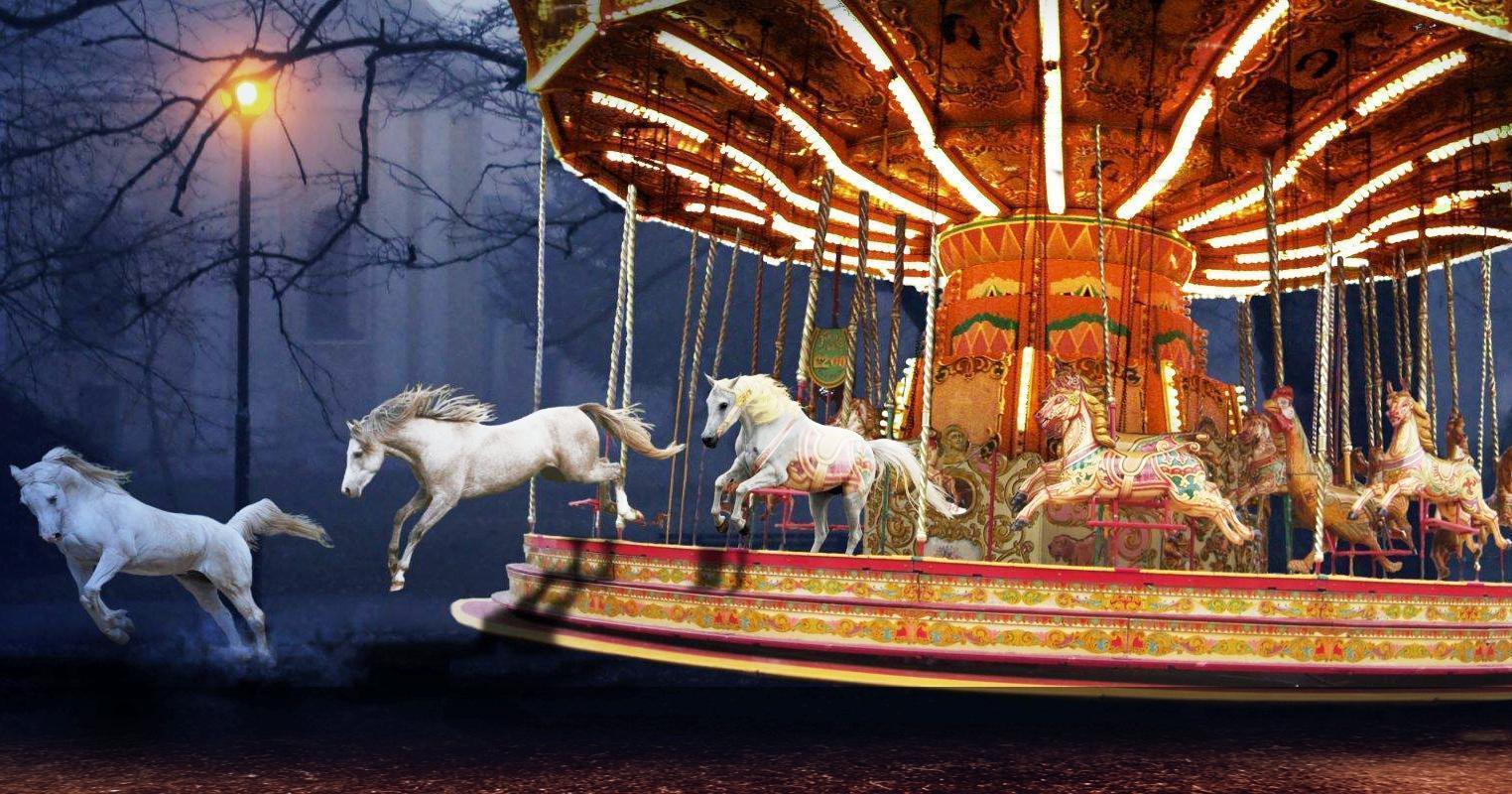 (*) Note all images were
borrowed
from a google search for merry go round images.
Tags
rwq
merry-go-round
back-and-forth
round-and-round
war
peace
wrg
rwg
Comments
---
Mark de LA says
"A committee is a life form with six or more legs and no brain."
―
Robert A. Heinlein
---
Mark de LA says
Which horse is yours? Will you ever get off? Briallant Egos are you!
---
Mark de LA says
Social media, political parties, governments & sub governments, virtual online , flash mobs ….. etc.
ALL fit the form.
---
Mark de LA says
Cynical & realistic, this 15th anniversary of 9/11 forebodes no end to war. See also Shakespeare quote – the dogs of war
thought 21171%252354685
.
This item is an ode & eulogy to the fading consciousness of the wheels in wheels of the circles of
habitual thought, feeling & action
– stirring the soup & revolution but no metamorphosis yet unto peace.
---
#rwg #wrg #back-and-forth #merry-go-round #round-and-round
---
Mark de LA says
A sobering reflection – If I but live more the same amount of time which has past since 9/11 I shall be be the same age as both my father & father-in-law when they passed on. May we all see some transformation of our futures so that future generations get off the merry-go-round.
---
---
---
See Also