Polly the Insulting Parrot from Speak To Me Catalog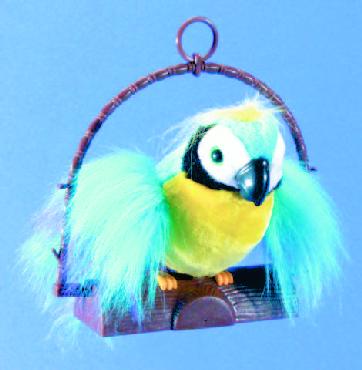 This is one nasty bird.
Watch for him bleeped on the
J Leno show
next Friday
demoed for Speak To Me Catalog
here is the uncensored version
Tags
speak
birds
talking
parrot
xxx
Comments
---
Seth says
problem with google is that it doesn't know which page to index
... here is where it sent some poor sole who searched for (polly insulting parrot)
's page
Polly
the
Insulting Parrot
from Speak To Me Catalog. seth seth 2005-11-29 12:10:52
Surprise! Computer scientists model the exclamation point
...
fastblogit.com/user/ - 30k - Dec 2, 2005 -
Cached
-
Similar pages
---
See Also