Silly People!
Tags
broken
Trump
juice
EGoo
mosaic
NAH
OneFingerClapping
shucks
UsefulIdiot
CuntMouth
meaningless
Comments
---
Seth says
#broken
Do you actually see a picture above?
---
Mark de LA says
My sentiments exactly!
---
Seth says
photo is #broken
---
Mark de LA says
not on my computer.
---
Seth says
ok apparently FireFox does not know what to do with
a webp although Chrome displays it correctly.
← seeAlso documentation on webp
---
---
for the sake of compatibility with all browsers, not the best choice of an image to project today.
---
Seth says
but your meme is sillier than you think …
when #Trump molested her she was a young lady.
---
Seth says
Also #broken on iPhone
---
Mark de LA says
Yep, SHIT + 2 = 8 ← high bozometry
---
Si says
Insult squared is still an insult.
---
---
Seth says
well the equation would be funnier if it made and sense from any perspective. even a double meaning. but it does not … except for the old joke that is too tired to bite. so it is just mark making associations that only he enjoys.
but i disagree with
nathan
… it is not even an insult … to be an insult *i* would need to make that association … and come on now … after all of these already being done, i am going to take that kind of projection again as an insult … i don't think so. and what is more, mark knows that … or if he doesn't, he should know now that i just told him.
---
Si says
This is public space.
mark
's words affect everyone who reads here.
Live never to be ashamed if anything you do or say is published around the world -- even if what is published is not true.

Richard Bach – Illusions
---
Mark de LA says
Apparently Seth's failing memory forgot the cute little joke GW used to tell us as kids about a little girl in class whose hearing was faulty & in an arithmetic class reciting the addition tables mispronounced the word
six
as
shit
.
Got some #juice & #EGoo out of you folks though.
---
---
Seth says
yep, mark's words continually insult the #mosaic … maybe he does not believe in the #mosaic .
---
Si says
Yes. As I said yesterday, this is your joy juice, what makes your world ring for you, your fuel.

Sad, but rue.
---
Seth says
actually mark is right here … and probably did not notice that i revised my statement above … the "cute little equation" that we heard when we were children is so blatanly obvious and played out as a stale old joke … that it did not even work to do anything in this context.

me i was looking for some extra meaning in context that you may have added … sorry mark … i could not grasp any.

mabye you could explain it to me if you actually put any in that i missed.
---
Mark de LA says
#NAH I'm #done wasting time here. Maybe you should spend your time contemplating the zen koan of the sound of #OneFingerClapping
---
Seth says
#shucks we could go deeper
---
---
Seth says
anyway one thing is clear now. if you walk away from a game, you are conceedig that you lost it.
---
Mark de LA says
XOR I choose not to waste more time with #UsefulIdiot s #OneFingerClapping meditation for you. Talk among yourselves: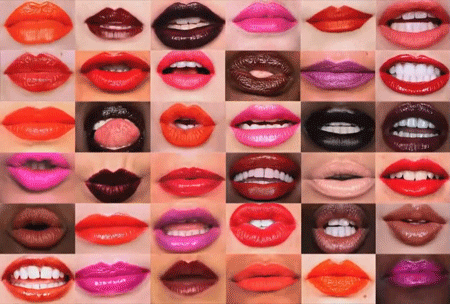 ---
Seth says
that would have been true … but you still would have lost the game which you actually started.
---
Si says
You are missing a key component
seth
. At this point in the game, it is customary to call the other player a #CuntMouth. Without that, you ain't no Wild Bill!
---
Seth says
but without a real context re a cunt and a mouth being associated or even lied about … it would be #meaningless … a loosig woof, i would call it.
---
Seth says
i mean come on now … if we are to play this game … we must be masters of it. if a woof does not bite, then it does not even count.
---
---
See Also