Why my trains of thought break ...
#sethhmmm #ThinkingOutLoud #inprocess
Somebody on twitter or G+ said yesterday about #SocialMedia …
Content is King, But engagement is Queen !
… and she is so very very right. ps: found on twitter
here
.
#btw i saw this all so very clearly as i lay in my bed last night thinking about it. Manifesting it here now is a bit of a challenge as i am getting lost in the weeds of #SeriTD … which is kind of fun, i love #weeds for they are not weeds at all, but just other growth … but i digress.
Remember back when i said that i could think in the mind here at #FastBlogIt … well i can … and it is the #tags (and now #hashtags) which thread my thinking together into a #TrainOfThought. ← #btw if you follow the tags you will encounter where i originally thunk that #thought here at #FastBlogIt.
This ability to think within a body of thoughts is one of the primary features that makes #ThinkingDomains
unique and different from all the other #SocialMedia websites. I think it is part of our unique niche on #web5.
Now it should be realized that a #newbe or a guest will not be able to see or feel this working because it takes a body of thought already existing before the feeling of it emerges. Which is a challenge for us to describe and to promise.
Then too trains of thought have a
persistence
here that transcends the their
fleeting passage
in my real mind. For example today in following a train of thought off of #compost, i ran into an old thought that me and mark had been working on for some time and was able to enhance it, see "
Buddah Lied
" ← this persistence is a train which needs of more elaboration elsewhere .
So that said … where do my trains of thinking get derailed ? ….
…
…
When i put a thought in a train (tag room or conversation room same thing) and then later revisit that train and the thought does not appear. This does need a clear example, but let me sketch why i think it happens to focus finding that example. It has to do with clicking a tag wherever i am and expecting to then see the global tag room of everything that was ever tagged with that tag.
…
arriving at the room http://www.fastblogit.com/tags/expression,express,soul to see my #gestalt there … i had to#construct the url manually
...
…
…
thoughts need to be public (or maybe muffel) before they appear in #tagrooms but they are in my trains of thought
…
…
#ToBeContinued …
subscribe →
nathan
Tags
train of thought
thinking
tag thinking
loa
loa happens
ThinkingOutLoud
inprocess
river
SocialMedia
btw
SeriTD
weeds
FastBlogIt
tags
hashtags
TrainOfThought
thought
ThinkingDomains
web5
ToBeContinued
newbe
compost
gestalt
tagrooms
sethhmmm
Comments
---
Seth says
Trivial Example 1. Why am i in the #river, when i was in my group and just added a new thought there.
← zoom picture to see.
---
Seth says
Trivial Example 2. Deleting items from my bookmarks somtimes puts me on a blank screen.
---
Seth says
wanting to apply the tag "specificity" to the thought "The Buddah Lied" … it would have been quite easy had the suggestions appeared as i applied the tag rather than in a search that was not in the same operation.
---
---
Seth says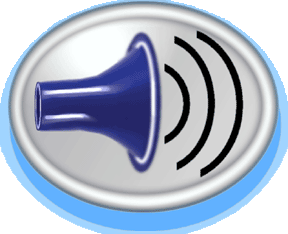 Restoring the ability to upload a audio recording direct to the RTE box. See usage in
Babbleing 1
. We used to be able to do this. I think the uploader actually uploads the file, but it leaves no clue or anchor in the RTE box. We can still do this externally as i have deomonstrated, but the process is tedious and requires way too many steps. There is no reason that putting a sound into a thought should be any different than putting in a picture.
---
Seth says
The word "watch" must be permitted to be typed.
---
See Also