thought
mark
.
When you stop being a jerk, the comments on your posts will stop reflecting that back to you. It is that simple.
Get your head out of your Father's asshole and be an authentic human!
Tags
Egoo
juice
RWG
FoHammer
UNTAXHealth
phooey
spin
Comments
---
Mark de LA says
Welcome to N's version of possitivity – enjoy the #Egoo #juice that drips out of him.
---
Si says
Ain't nothing positive about it. Quit it!
---
Mark de LA says
#RWG to the max by one who denies it exists. Maybe watch the series
Lucifer on TV
& get more pointers.
---
Seth says
i do not understand the purpose of this thought. It appears to me to be just a repetition of what has already been happening.
---
Mark de LA says
N's TV parody of Lucifer (
nathan
) is rearing his ugly negativity & needed venting. He ruined my thing on Obamacare eventually & I deleted it. Now he's writhing in #RWG .
---
Si says
I will not tolerate this kind of bullying. I entered a valid idea on Mark's thought that was in full support of what he was advocating for and he #FoHammer'ed it.

There is no point in reading or responding to Mark when he is that kind of a bully. His bullying will be well documented and responded to. Period!
---
Mark de LA says
You are the bully .
---
---
Mark de LA says
I will not tolerate N's negativity on my posts. To an #Egoo everything he says is "legitimate". Since we can't delete graffiti of someone else my only recourse is to delete the item. I had ideas of posting elsewhere the #UNTAXHealth idea but with his graffiti on it it got immediately diluted by his "in others business" mantra. #phooey
---
Seth says
okay, that sounds reasonable. i tend not to worry about what mark does even when he seems to be and asshole to me … and that happens a whole lot especially on his thoughts where he has the advantage.
---
Si says
You are so much aride your bully pulpit
mark
, that you don't even seem to realize that I was in full agreement to you. All you do is knee-jerk react. Try reading for once.
---
Mark de LA says
Notice the automaticity of N's #RWG – have any doubts you #namecallers that it's automatic.
---
Mark de LA says
Enjoy your #NameCallingJuice – the juice of #RWG
---
Si says
Every bit of what you call rwg and negativity
mark
, is YOUR OWN ENERGY being fed back to you exactly as you dish it out. Take the hint.
---
---
Mark de LA says
#TuQuoque tastes like #Egoo – every byte of it.
---
Si says
Hiding views that don't agree with you like this is exactly what you do all the time. How does it feel? How do you like it?
---
Mark de LA says
I didn't know one thought had advantage over another.
Nowadays the graffiti artists seem to have the advantage.
---
Si says
You haven't noticed, because it is YOU that does the hiding. You hide things all the time on your thoughts that I can't do anything about except fork.
Welcome to the club you have been the President of for the last Month
mark
!~
---
---
Mark de LA says
I lost the main item in a blaze of Egos – I don't like that feeling. I think I will talk about it in another environment. Good Luck trying to make a product of wide appeal with these features. Maybe consider how some other assholes conduct themselves :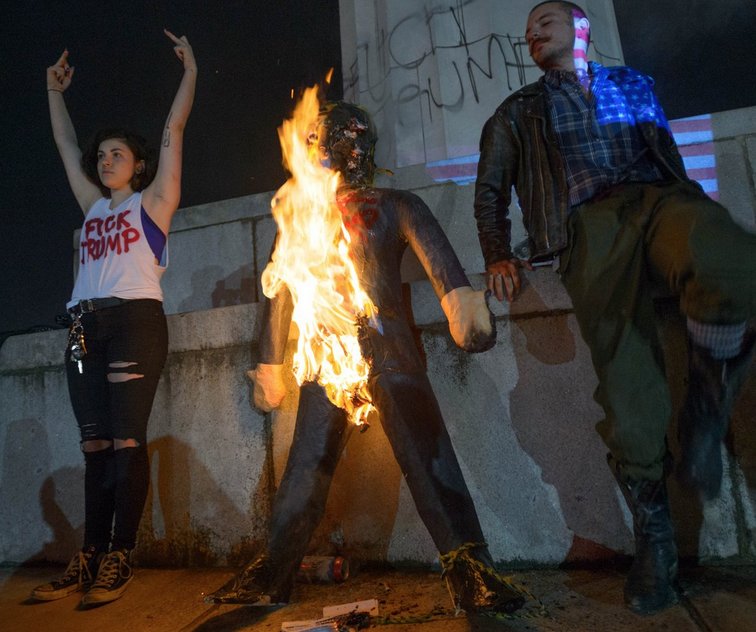 HATE TRUMPS LOVE
---
Seth says
Well our environment really does make a big differene in how we live,
mark
. I prefer not be be in a environment where #RWG rains supreme. I like to swim with more positive impulses. I mean, without getting into mirroring, do you see the problem we have with being in the same environment with you?
---
---
Si says
These things flow off your fingertips
mark
, without you even realizing it. You shit on people and #spin rwg like it is second nature to you … it's like the things other people sometimes think in their heads that if they said it, they wold go "woops, did I say that out loud"?
But you do put it out there
mark
, and unlike the others in your world, I shovel it all right back on top of you. If you don't like that … stop dishing it out! I can't shovel what you don't send over here to start off with.
---
See Also