Deep Research
She left out robots & the other 64 species of sexual preferences – or was she talking about dinner?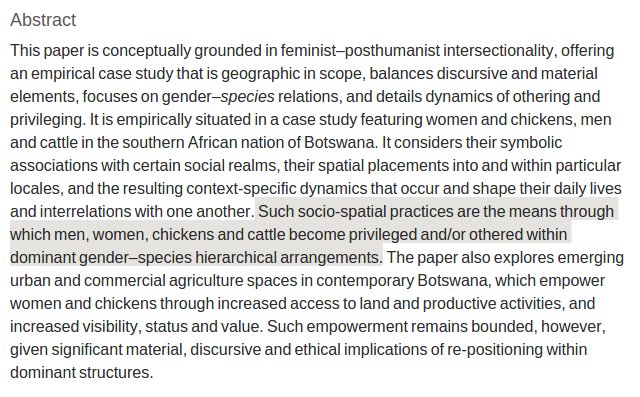 Thanks
M.S. on FB
for this pointer to a valuble expose of sociology.
Tags
IDC
GenderFluid
Comments
---
Seth says
This smells "fake". Who actually did this alleged study? … "Alice J. Hovorka" ? Can you contact here?
---
---
Seth says
Yes indeed the last two sentences are extremely funny
… especially in so much as there may even be some truth to them.
The paper also explores emerging urban and commercial agriculture spaces in contemporary Botswana, which empower women and chickens through increased access to land and productive activities, and increased visibility, status and value. Such empowerment remains bounded, however, given significant material, discursive and ethical implications of re-positioning within dominant structures.
I mean come on, chickens and women vieing for status and value deemed equal as to their land usage. Who thinks that way? How would one actually determine such a proposition?
I cliked as deep as i cared to go … it might actually be fun to find the phone number or email of this alleged researcher and contact them to ask if they are srious about this … or whether we just discovered another "fake news" site.
---
Mark de LA says
Fuck the dinner or eat it – who cares? cannibals can do both.
---
Seth says
---
Mark de LA says
New term #GenderFluid →
Gender-Fluid Performer Eligible in Male and Female Oscar Categories… surfaced.

It solves the
bathroom problem
3 labels male/female/gender-fluid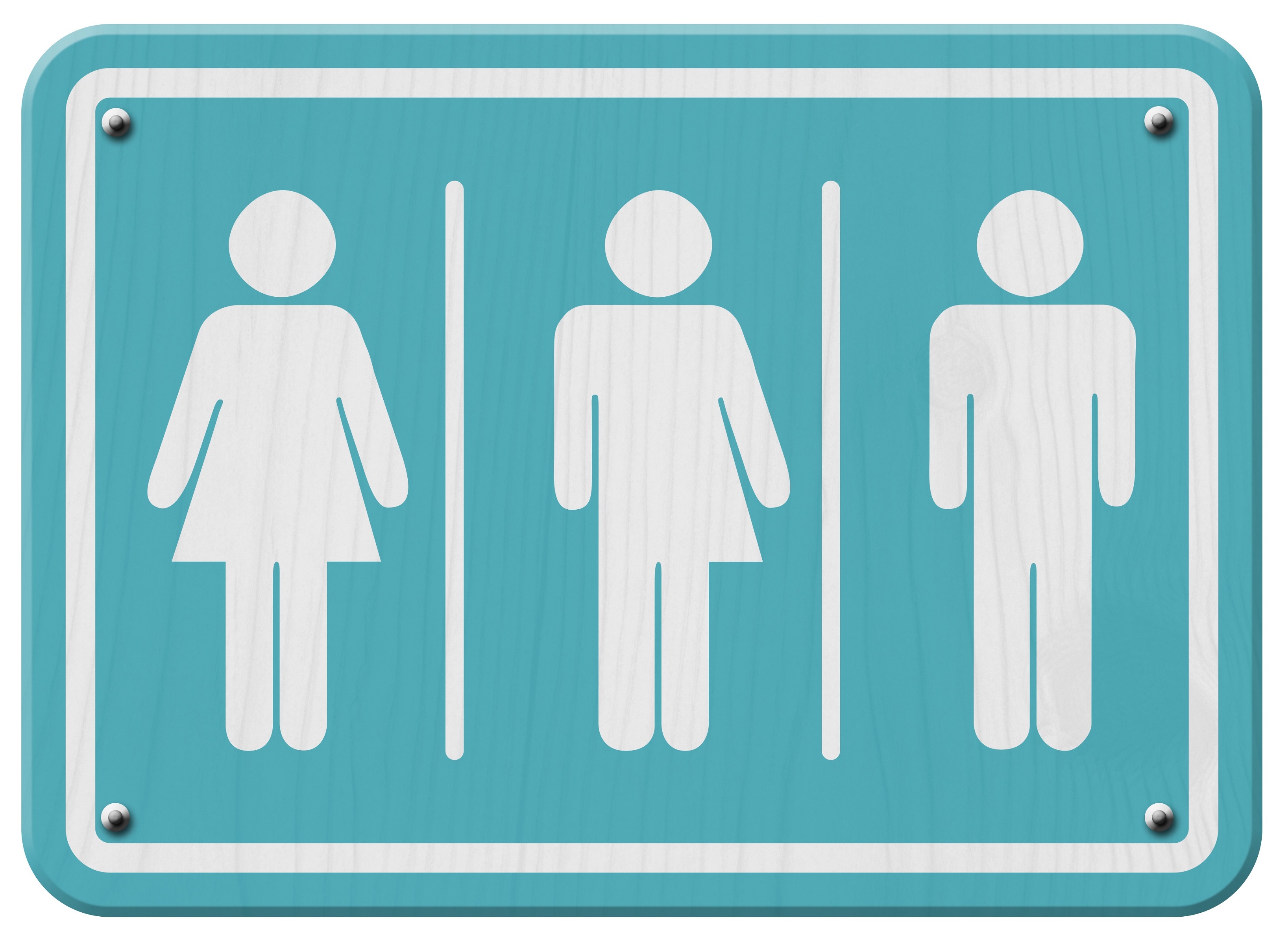 Of course you might get confused if you try to order a bottle of gender fluid on Amazon.
---
---
See Also
Thought Whack Emole with 4 viewings related by tag "IDC".