Fake News is Churning
DEMENTED MCCAIN TURNS DIRTY...
MEDIA AND CIA FALL FOR 'GOLDEN SHOWER' HOAX...
PISSED OFF TRUMP SET FOR PRESS CONFERENCE...
SPOOKS GET TROLLED!
SPY AGENCIES EXPOSED...
EXACT REVENGE ON PRESIDENT-IN-WAITING...
SCHUMER WARNED...
Russia slams 'nonsense' claims about perverted hooker romp...
Pulp Fiction...
---
News conference – may deconfuse or not ←
Tags
sting
real-blog
FakeShit
FakeNews
Comments
---
Mark de LA says
'YOU ARE FAKE NEWS'

---
Mark de LA says
Trump conducts his own sting against the intelligence people: (detailed in his press conference)
President-elect Donald Trump described a sting operation he says he conducted after growing frustrated at a series of leaks about his own classified briefings
He says he decided to tell no one about a particular briefing, shielding even his longtime scheduling aide, Rhoda, to rule out the possibility leaks were coming from his staff
When word got out anyway, Trump concluded it was the intelligence community who was putting out information
He described the operation he conducted after suggesting intelligence officials leaked a fake dirty dossier of information about him




---
Mark de LA says
Apparently
Did Putin blackmail Trump?
is #real-blog about #FakeShit & #FakeNews
---
Mark de LA says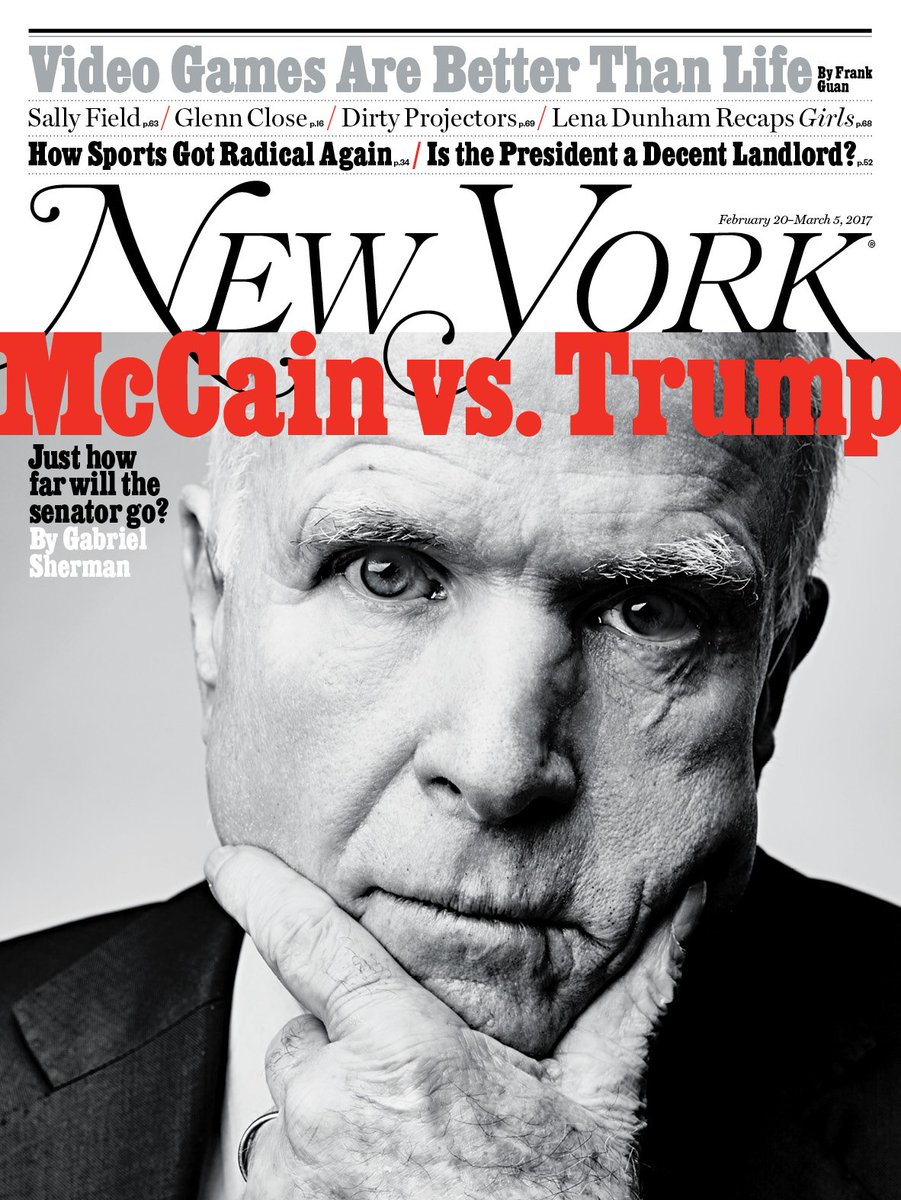 MCCAIN SLAMS PRESIDENT ON FOREIGN SOIL...
'How dictators get started'...
BITTER MAN WHO LOST HIS WHITE HOUSE CHANCE...
Rand Paul: We're very lucky McCain's not in charge...
---
See Also