SOTU politics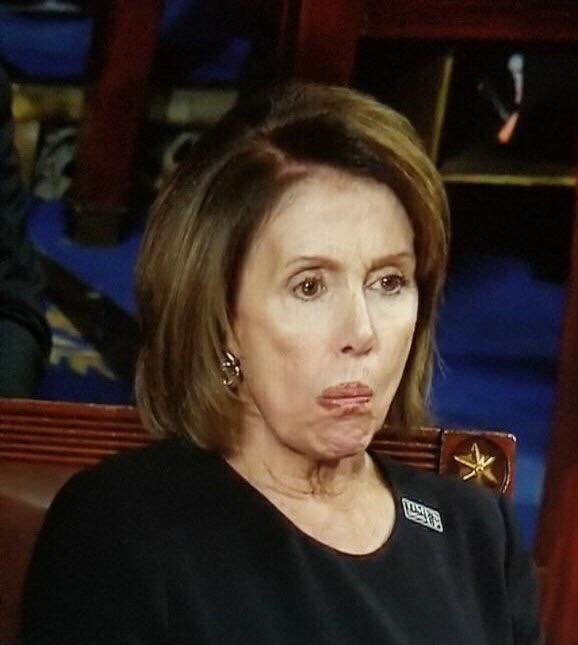 Pelosi Frowns at Call for Working Together...
Gutierrez triggered by 'USA!' chants, flees House chamber...
Black Dems' Stonefaced Reaction to News of Low Black Unemployment...
Hollywood Live-Tweets...
CNN: Melania Wearing White to Protest Her Husband...
ABCNEWS: 'Divisive... Gloomy... Sad...'
MSNBC Triggered by Word 'Family'...
WASH POST changes newspaper headline over liberal backlash?
President Scorches NFL Protests Days Before Super Bowl...
Praises America's heroes...
Says 'We' 129 Times...
(note Obama's favorite word was "I" – 75 times in his final SOTU)
Uncharacteristically conciliatory...
GOODWIN: IT'S HIS PARTY NOW...
ACLU Complains: Trump Used Word 'AMERICA' More Than 80 Times...
Bernie Response Tech Glitch: 'We'll Be Back Momentarily'...
Was Kennedy Drooling?
It Was ChapStick!
Comments
---
Cindy Riker says
wax face! LOL
---