Money as a system of control etc.
Tags
functions of money
Function-of-Money
Bullshit
Comments
---
Mark de LA says
#Bullshit of today
BREITBART
BREITBART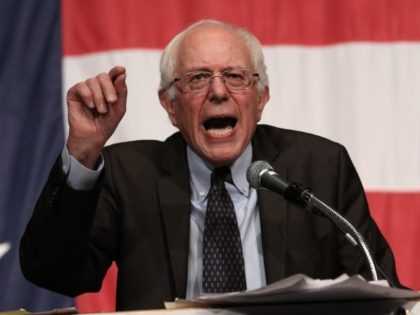 Sen. Bernie Sanders (I-VT) on Wednesday delivered an address from Burlington, Vermont, following his lackluster performance in the March 10 primary contests, warning the Democrat establishment that it cannot win without supporters from his contingent and signaling his intention to grill Joe Biden (D) in Sunday's debate.
HANNAH BLEAU
1,886
HANNAH BLEAU
19
KYLE OLSON
81
PAM KEY
127
JOSHUA CAPLAN
499
CHARLIE SPIERING
50
PAM KEY
83
HANNAH BLEAU
97
ALLUM BOKHARI
30
THOMAS D. WILLIAMS, PH.D.
73
---
Mark de LA says
Money as a system of control is in the mind of the one who has or does not have any. In threefoldness where your community is in charge & not the government you are FREE!
I was just thinking of that when this pic showed up on Twitter:
---
Mark de LA says
In one sense – money is not real – if you have never had it xor grew up on a desert island xor perhaps a feral child raised by wolves it & much else would be hard to understand or grok.
Roman legend has it that
Romulus and Remus
, twin sons of
Rhea Silvia
and
Mars
, were suckled by a
she-wolf
.
---
Mark de LA says
It almost sounds paradoxical to say today that no clear conception of the so-called difficult ideas of economics can be gained if the interest of one for another does not increase, if people do not begin to compare the illusions which have sway in social life with present realities. One who really thinks about it recognizes the fact that simply by being a member of society one is in a complicated relation to others. Imagine that you have a $5 note in your pocket, and you make use of this $5 note by going shopping one morning, and you spend the full $5. What does it mean that you go out with a $5 note in your pocket? The $5 note is really an illusion — it is worth nothing in reality (even if it is metal money. At this point I do not want to discuss the theories of the Metalists and the Nominalists with regard to money; but even if it is metal money, it is still an illusion and of no real worth). Money is namely only a 'go-between'. And only because in our day a certain social order exists, an order belonging purely to the State, therefore this $5 note which you have spent in the morning for different items is nothing else than an equivalent for so many days of labour of so many men. A number of men must have completed so many days of work, so much human labour must have flowed into the social order — must have crystallized itself into merchandise — in order for the apparent worth of the bank note to have any real value, but only at the command of the social order. The bank note only gives you the power to call into your service so much labour, or to put it another way, to command its worth in work. You can picture it in your mind: There I have a bank note, which assigns to me, according to my social position, the power over so many men. If you now see these workmen selling their labour hour by hour, as the equivalent value of that which you have in your purse as the $5 note, then you begin to get a picture of the real facts.
In other words money is a medium of exchange . Perhaps with tentacles in many social & antisocial forces into society.
---
See Also